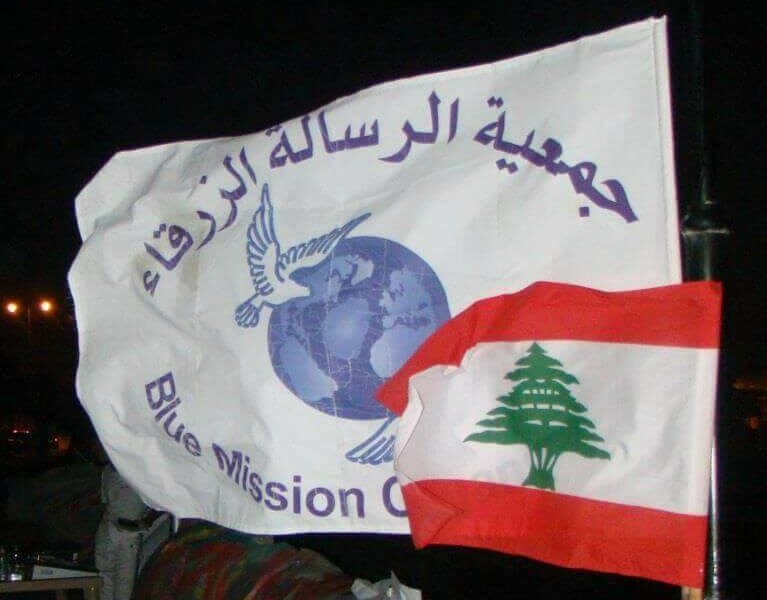 Ambassadors of Peace
August 19, 2018
Blue Mission's flagship program was first implemented in 2002 and sought to combat and end the cycle of violence by equipping children and youth with the skills to become self-aware of their actions improve their interactions with their peers, families, and communities. The program adopted art therapy as a modality and promoted civic engagement as a vehicle for self-expression and a means of promoting self-worth. Fundamentally, the program was meant to convey to youth their role as critical actors in the improvement of their society and as protectors of human rights, both locally and globally. Furthermore, the program worked in parallel with teachers, parents, and neighbors to fundamentally transform communities. The underlying methodology and central principles of Ambassadors of Peace continues to guide and inform the development of our projects.
Seeds of Peace Summer Camp: In 2018, Blue Mission partnered with Secours Islamique France to establish a summer camp in Rmaileh that hosted vulnerable Syrian and Lebanese children. The program engaged the children through activities designed to entertain while also cultivating a generation committed to peace. Children also participated in interactive workshops on a range of topics that included gender equality, early marriage, environmental consciousness, and the ramifications of child labor.
From Village to Village: From 2012 to 2015, Blue Mission, supported by USAID, developed a project that encouraged youth to interact with their peers in neighboring communities in south Lebanon and be proactive in the promotion of a culture of peace. Participants learned soft skills like leadership and project management and were tasked with designing a development project to improve their community. Participants proposed a revitalization of the public library in Saida's municipal building and after successfully promoting their project to the municipal council, were granted a contract to manage the library.
The Our Life and Our Wishes: Starting in 2017, Blue Mission partnered with Steenmedia to give Syrian, Lebanese and Palestinian children from schools and shelters in Saida, the opportunity to express themselves through designing and publishing books about their past, their vision of the future, and their aspirations. In Our History, children shared their stories about traditions, food, clothes and communication systems. In Our Future, these children wrote about questions they had concerning the future. What will their lives be like in 20 years? What food will they have on the table? How much pollution will be there in Syria? What will Palestine be like in 2040? Our Wishes gave the children an opportunity to articulate what they envision for the future and Our Life allowed them to share their own personal stories.